Looking for tips on how to run your business? Bring in more customers? Close more sales? Or maybe you're looking for advice on how to start a business? You're in luck. We've scoured the web for the most helpful blogs for small businesses and put together the list below of the Best Small Business Blogs of 2017.
We've divided our list this year into several categories that we believe resonate with small business owners and entrepreneurs. We'll start with the best general and entrepreneurial small business blogs, but if you'd like to skip forward to one of the other categories, go ahead and click one of the handy links below.
Best Small Business Blogs
---

Editor/Primary Writer: Nellie Akalp
Favorite Recent Article: "Four Ways Busy Entrepreneurs Can Show Their Loves Ones They Care". This post details the importance for entrepreneurs to make time to show their loved ones they care. As entrepreneurs you make a ton of sacrifices, and unfortunately those sacrifices sometimes affect family and friends. It's important to show those around you that you appreciate them and this post shares some ideas how.
About the Blog: The CorpNet blog provides business owners and aspiring business owners in depth knowledge to running a successful business. Their content is both motivational and highly informative while being straightforward and concise. If you are looking for a blog that teaches the ins and outs of what you can practice to have a successful business this is one to look into.
---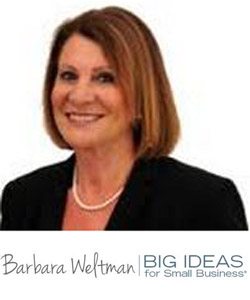 Editor/Primary Writer: Barbara Weltman
Favorite Recent Article: "Tax Issues for Spouses Co-owning Businesses."Spouses who co-own a business have special tax issues and the blog addresses tax filing and what happens if couples divorce.
About the Blog: The Big Ideas for Small Business Blog has a lot of content focused around the legal and more technical aspects of running your business, which is not surprising since Barbara has been a tax and business attorney since 1977. Trying to figure out your estimated taxes, they have a how-to for that. Wondering exactly what you have to do to keep on the right side of minimum-wage rules? Big Ideas has an article for that too. If you have any legal/technical questions about your business that you need answered, the Big Ideas blog probably has the answers you are looking for.
---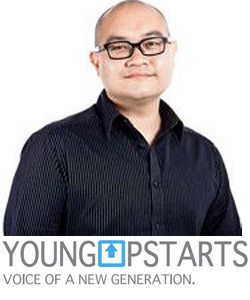 Editor/Primary Writer: Daniel Goh
Favorite Recent Article: Steps To Creating A Vision For Your Business: Four simple steps to picture your business in ten years, and chart the best course to get there and inspire your people to get behind you and come along for the ride.
About the Blog: Young Upstarts is an online resource for startup entrepreneurs, small business owners, idea people, and intrapreneurs seeking change within their organization.
---
Editor: Holly Reisem Hanna
Favorite Recent Article: Free Online Courses to Launch Your Work-at-Home Career Are you ready to make money from home this year, but you're not sure what direction to take? Here are a bunch of free online courses that can help take the guesswork out of what work-at-home career path to take.
About the Blog: This blog is dedicated to providing women who are looking for legitimate work or to start and operate a home based business. The blog covers various categories from time management, scam prevention finding your niche and more. It is a great source of content for entrepreneurial women.
---
Editor: David Skok
Favorite Recent Article: 12 Key Levers of SaaS Success The presentation is from David's talk at the 2017 SaaStr Annual conference in San Francisco. It offers an overview of a simple model to understand a SaaS business and the key levers a CEO can pull to get the most impact.
About the Blog: ForEntrepreneurs is a blog for founders that shares how-tos and learnings across SaaS, sales and marketing, business models, and more. David enjoys writing articles as a tool to help founders as they start their companies.
---
Editor/Primary Writer: Chris Brogan Blog
Favorite Recent Article: The Town Square and the Marketplace Now, more than ever before, it's important that we develop and nurture a platform where we can be heard. At the very same time that these tools become easier and easier to use, the world is more noisy. Add to this the fact that I believe we often forget a very important detail, and that this mistake might be costing you a lot of time wasted for very little return.
About the Blog: Chris Brogan's Blog focuses greatly on innovation and insight. Drawing much on his experience as an accomplished entrepreneur and nuances in running and succeeding in business. If you value comparative insight from someone who has faced the challenges of an entrepreneur take a look at this blog.